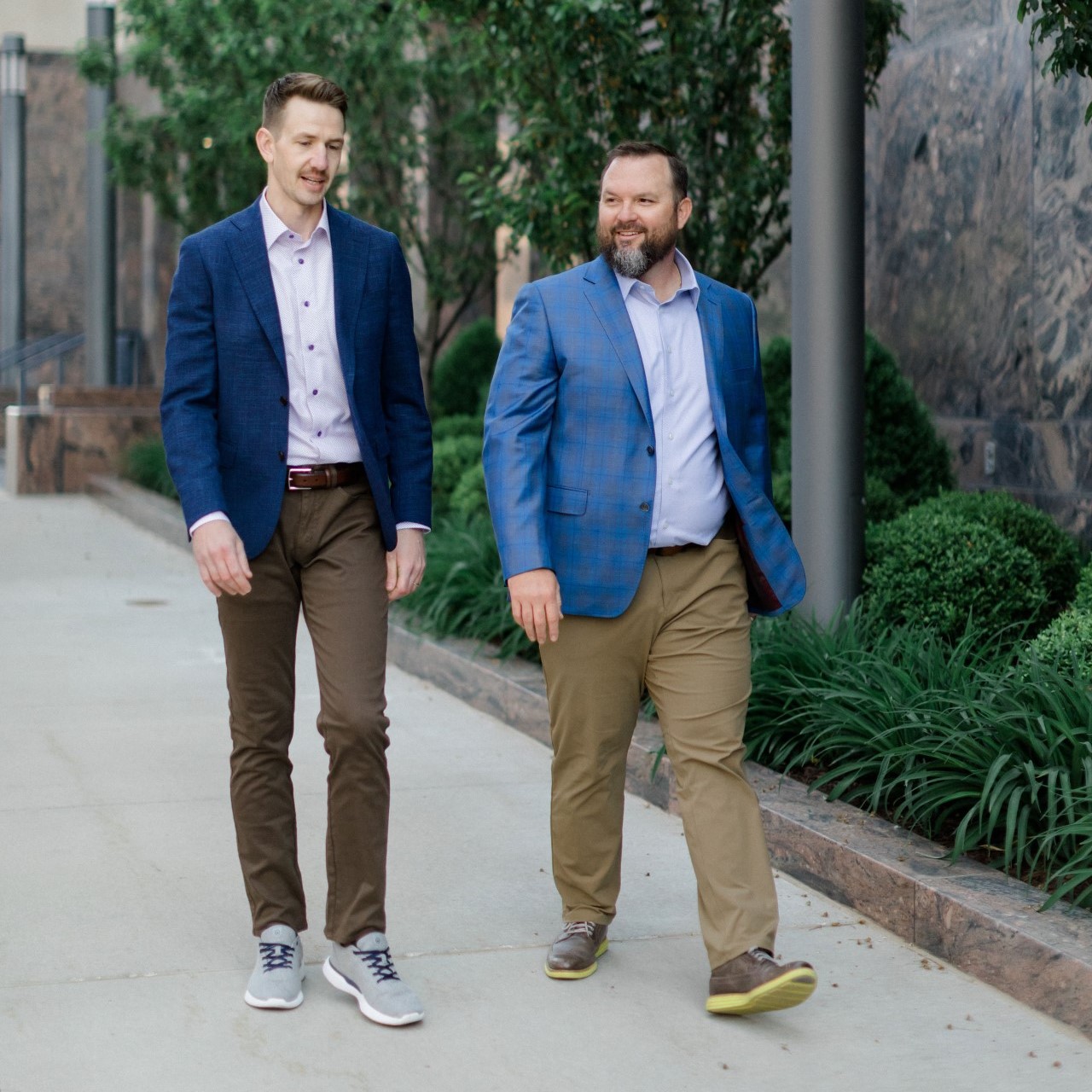 About Us
Jon Heim and Matt Banzhaf are experienced advisors who are committed to understanding what's important to you. The Heim/Banzhaf team takes a holistic approach to financial planning and delivers strategies and guidance tailored to meet the unique needs of your family or small business.
A look into our practice
When you work with us, you'll get all the perks of working with a small but mighty firm that's backed by the resources and strength of Principal®, a member of the FORTUNE 500®. Together, we'll sit down and create a plan to achieve your financial goals and dreams. No matter where you're at with your financial plan, we're here to help.
Learn More
Who we are:
A team of experienced advisors committed to understanding what's important to you. We'll tailor financial strategies to fit your unique needs and goals.
 
How we help:
From business owners to families and individuals, we'll work with you to formulate a plan based on your lifetime financial goals.
 
Let's connect:
Whether you're just getting started or you've been working toward your goals for years, we're here to help.
Financial Planning
As a financial planning client, we'll work with you to identify and prioritize your short-term and long-term financial goals. We'll offer guidance and strategies specific to your situation.
Retirement Planning
We'll help you determine how much you need to save to retire comfortably. We'll work with you to maximize your employer-sponsored plans and utilize other retirement vehicles, too.
Risk Management
We'll review existing insurance policies and recommend changes when appropriate. We're committed to finding the best policy for your situation.
Education Funding
If paying for your child's education is a financial goal; we'll help with recommending investment and accumulation strategies.
Investment Planning
We'll help recommend the appropriate investment vehicles, asset allocation needs and risk tolerance so that you can reach your goals.
Group and Executive Benefits
We work with business owners and organizations to attract and retain employees and members through retirement savings programs.
Your needs are diverse and there's no "one size fits all" plan. Whether you're an individual, a family, or a small business owner, our top priority is to provide you with financial strategies that meet your specific needs.
We focus on long-term and goal-based financial planning. We're here to keep things simple for you and believe in setting goals and actively managing portfolios.
Our Office Locations
Jon: 515.246.7178
Matt: 515.246.4080
Fax: 866.469.9394

Phone: 712.792.6588
Fax: 712.792.1946